Sunday Nov 24th 11am-5pm
B&N Book Signing

James Misko from James A. Misko, author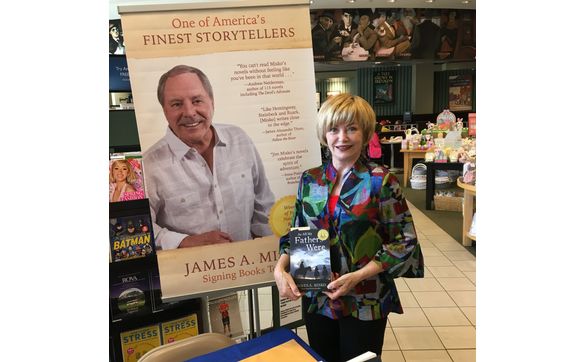 All of my books will be there. Great time for Xmas gift buying with author signed books. Looking forward to seeing you.
PSWG Member Judith lee Butler will be signing her books at Barnes & Noble Bookstore on Saturday May 11th at 1:00-3:00 p.m. in Palm Desert at Monterey & 111 (Westfield Mall) Judith is the author of West of the Big Road a collection of Short stories & The Forgotten Women of the West books.
Join us for your fellow authors big day.
Victor O. Swatsek has now published thirteen (13) books, with the latest being THE MACHINATORS. All of which can be purchased through Amazon.com or purchase a signed copy through his website www.NovelsByVic.com. In June he will be issuing his 14th book THE VIENNA COLLUSION. By August of this year he will issue his 15th book, called the Trinity Organization
Paula Trimble-Familetti wrote an article about Palm Desert Hikes at The Living Desert Zoo and Gardens for Locale Magazine in March 2019.


Allen Plone 2 Poems in April 2019 Edition (#90). Carnival on Camac Street and Philadelphia and To Be Like Others.

Michael Goddart
just learned that
In Search of Lost Lives
, his most recent book, is a winner of the BODY MIND SPIRIT BOOK AWARD. The book's cover has been updated to reflect the seal for the award. He was featured in EVOLVE! for "Revelations About Reincarnation and Reality."
Click here to read article.


Judi Hollis will be reading Chapter 1 of her new book: DIVA SEEKING SHIVA, a follow-up memoir to FROM BAGELS TO BUDDHA, on Sunday, March 24 at 12pm. The reading will take place at Gallery 500 in Palm Springs. She can also be found on the big screen in Gina Carey's recently released, Acts of Kindness currently playing at the Camelot Theaters.
Judith Butler just got back from Salinas where she was one of the writing coaches in the young authors program at the Steinbeck Museum.
Steinbeck was very influential in her journey as a writer and she jumped at the chance to be involved in this annual program that gives young writers an opportunity to work with the program authors to hone their craft. Judith is currently working on finishing up two book projects "Sacred Journeys about her house.